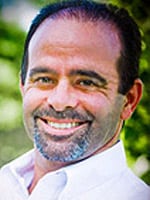 Dr. Matthew H. Conrad is a talented plastic and reconstructive surgeon certified by the American Board of Plastic and Reconstructive Surgery. His extensive training and experience and his exceptional skill help him provide naturally beautiful results for his clients in Wichita, Kansas.
Dr. Matthew H. Conrad attended undergraduate school at Texas Christian University, graduating Summa Cum Laude. He went on to complete medical school at the University of Texas Southwestern Medical School in Dallas. Dr. Matthew H. Conrad also completed six years of postgraduate training in plastic surgery and a fellowship in microsurgery at UTSWMS. He regularly attends plastic surgery seminars to maintain his knowledge of the latest procedures and technologies.
Dr. Matthew H. Conrad combines the highest quality medical care with personal attention to help all of his patients look and feel their very best. He performs a wide range of procedures, including breast augmentation, breast lift, breast reduction, breast reconstruction, abdominoplasty, liposuction, brachioplasty, facelift, blepharoplasty, forehead lift, and rhinoplasty, laser skin rejuvenation with DOT Therapy. In addition, Dr. Conrad offers a number of non-surgical options, including BOTOX® Cosmetic. For more information about any of our services, please contact our Wichita cosmetic surgery office today to schedule a consultation.
Meet the Staff
Certified Nurse Injector, Kristin Conrad, RN, BSN
Kristin is your first stop in information regarding Botox, Radiesse, Restylane and all other facial fillers or modifiers. Kristin has been doing injections since 2003 and has been Certified as a Nurse Injector and Advanced Nurse Injector by The American Society of Aesthetic Plastic Surgeons. With over 11 years experience as an injector she knows the ins and outs of all the products and keeps current by continuing education at least bi-annually. Having many facial injections herself she knows from experience what to expect after injections. Come in for a complimentary consultation with Kristin, RN if you want to start your facial rejuvenation now!!
Receptionist (Master of First Impressions), Pam Ring
Pam is the heart and soul of Dr. Conrad's Cosmetic practice. Pam has welcomed thousands of patients over the 9+ years she has worked for Dr. Conrad. You will feel comfortable and well informed when greeted by Pam either over the phone or in person. She is knowedgeable about pricing, requirements for surgery, financing, directions to our office and anything Harley or Grandmother related. Call Pam to ask any plastic surgery questions while scheduling your consultation with Dr. Conrad.
Operating Room Manager/RN, Jen Welner
Jen is our Operating Room manager and specializes in ambulatory surgery settings.  Her 15 years of experience as an RN adds a special value to our team. She ensures our patients have a pleasant experience at Cosmetic and Reconstructive Surgery Center.  She also believes in educating patients and has strong pre and post-operative care. She enjoys working with patients and will be your advocate throughout, working closely with you in our surgery center.
Medical Assistant, Cacy Cavin
Cacy has over 7 years of experience being Dr. Conrad's lead assistant. Cacy will do a thorough health history with you prior to your consultation and then will greet you when going in for your consultation and follow-up appointments. Cacy is also furthering her education by attending nursing school.
Patient Coordinator, Angie Schweizer
Angie is your patient advocate through out the planning of your procedure. She will walk you through your pre/post-surgical needs and instructions. Patients appreciate the time she spends educating them before their surgical experience. Angie is very personable, knowledgeable, and well received by Patients. Come in and see how friendly our office can be!!