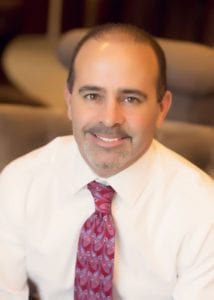 Dr. Matthew H. Conrad
Dr. Matthew H. Conrad is a talented plastic and reconstructive surgeon certified by the American Board of Plastic and Reconstructive Surgery. His extensive training and experience and his exceptional skill help him provide naturally beautiful results for his clients in Wichita, Kansas. He seeks to offer a safe, compassionate environment for every individual.
You could say that Dr. Conrad began his education at an early age. While growing up, Dr. Conrad always had a passion for drawing and painting. He took classes to better his intrinsic ability but during his teenage years developed a love for science. During his undergraduate years, he found that he could join the two and thus decided on the art of Plastic Surgery. Dr. Conrad completed his undergraduate studies at Texas Christian University, graduating Summa Cum Laude. He went on to complete medical school, residency and a fellowship in microsurgery at the University of Texas Southwestern Medical School in Dallas, voted The Top Plastic Surgery Residency Program by Doximity and U.S. News & World Report. He maintains his knowledge of the most up to date procedures and technologies by regularly attending specialty related continuing education programs and is licensed in both Kansas and Texas. As a Clinical Professor at University of Kansas School of Medicine- Wichita, he is now able to share his experience and wisdom with ambitious surgical residents.
Dr. Conrad combines the highest quality medical care with personal attention to helping patients achieve their aesthetic goals. At his Cosmetic & Reconstructive Surgery Center, he is able to perform many outpatient procedures. This offers patients the highest standard of care in a confidential setting with an emphasis on safety and the best possible surgical result. The facility is certified by the State of Kansas, AAAASF & Medicare and all RNs are ACLS certified as well. He is also able to perform surgery at the following facilities: Kansas Surgery and Recovery Center, Surgicare of Wichita, Kansas Medical Center and Wesley Medical Center. For more information about any of our services, please contact our Wichita cosmetic surgery office today to schedule a consultation.
---
> Meet the Staff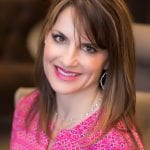 Kristin Conrad, RN, BSN – Certified Nurse Injector
Kristin is your first stop in information regarding Botox, Radiesse, Restylane and all other facial fillers or modifiers. Kristin has been doing injections since 2003 and has been Certified as a Nurse Injector and Advanced Nurse Injector by The American Society of Aesthetic Plastic Surgeons. With over 14+ years experience as an injector she knows the ins and outs of all the products and keeps current by continuing education at least bi-annually. Having many facial injections herself she knows from experience what to expect after injections. Come in for a complimentary consultation with Kristin, RN if you want to start your facial rejuvenation now!!
---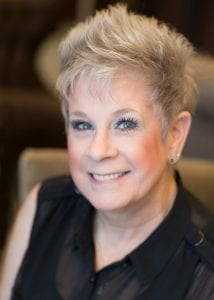 Pam Ring, Receptionist – Master of First Impressions
Pam is the heart and soul of Dr. Conrad's Cosmetic practice. Pam has welcomed thousands of patients over the 13+ years she has worked for Dr. Conrad. You will feel comfortable and well informed when greeted by Pam either over the phone or in person. She is knowledgeable about pricing, requirements for surgery, financing, directions to our office and anything Harley or Grandmother related. Call Pam to ask any plastic surgery questions while scheduling your consultation with Dr. Conrad.
---
Brandy Brand, RN, BSN – Operating Room Manager
Brandy is our Operating Room manager and specializes in ambulatory surgery settings. She has 10+ years of nursing experience focused on Women's health, Operating Room and Cosmetic Injections. She ensures our patients have a pleasant experience at The Cosmetic and Reconstructive Surgery Center.  Brandy also believes in educating patients and offers outstanding pre and post-operative care. She enjoys working with patients and will be your advocate throughout, working closely with you in our surgery center.
---
Susan Weatherson – Medical Assistant & Certified CoolSculpting Specialist
Susan has been in the beauty and customer service industry for 28+ years. She is Dr. Conrad's lead assistant and Coolsculpting Specialist. Susan will do a thorough health history with you prior to your consultation and then will greet you when going in for your consultation and follow-up appointments. Susan continues her education by attending seminars and training events to provide patients with the most current Coolsculpting technology and techniques.
---
Jennifer Franz-Naipohn, RN, BSN – Certified Nurse Injector
Jennifer has worked in Plastic Surgical Nursing since 2009 and is certified as an Advanced Nurse Injector by The American Society of Aesthetic Plastic Surgeons. She's proficient with Botox®, Dysport®, Xeomin®, Juvederm®, Voluma®, Restylane®, Radiesse®, BeloTero®, and Kybella®. She holds current certifications for aesthetic Laser treatments, Ultherapy®, PCAskin® chemical peels, microneedling and CoolSculpting®. Call to meet with Jennifer today and find out how she can help you create beautiful, natural results that you'll feel great about.
---
Lexie Hildebrand, LE
Lexie is an Eric Fisher Academy graduate and has worked as an Esthetician and professional make-up artist since 2008. She is an expert at creating a professional treatment plan to ensure healthy skin for all ages whether you are combatting acne, pigment, acne scarring, sensitive or aging skin. Lexie is a PCA Skin Certified Professional in skin biology and medical grade peels, Bellus Medical SkinPen Certified, Coolsculpting Certified, and a graduate of the Jane Iredale Master Class.
In January 2017, Lexie attended the Claria Renee Beauty Studio in Dallas for certification in Microblading which she also now offers.
She is trained to perform laser treatments for hair removal, brown spots, veins and wrinkle reduction. Her in depth knowledge of topical skin care products is important when recommending an at-home regimen for our patients.
---
Wendy Houck – Patient Care Coordinator
Wendy brings over 14 year's of medical office management experience to Dr. Conrad's team. As Dr. Conrad's Patient Care Coordinator, Wendy enjoys visiting with our patients about their cosmetic or reconstructive surgery and being part of their journey by guiding them through the initial consultation to surgery and beyond. Our patients love her big smile and friendly manner.
---
Megan Misasi – Receptionist & CST
When you walk in our office door or call us on the phone, Megan will greet you with a smile. Megan has over 13 years of experience in the healthcare and beauty industries which makes her very capable to schedule appointments and answer your questions about the procedures we offer, products or financing. She is also CoolSculpting certified and able to assist in surgery as a Certified Surgical Technologist.
---