Meet The Doctor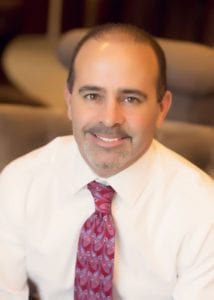 Dr. Matthew H. Conrad
Dr. Matthew H. Conrad is a talented plastic and reconstructive surgeon certified by the American Board of Plastic and Reconstructive Surgery. His extensive training and experience and his exceptional skill help him provide naturally beautiful results for his clients in Wichita, Kansas. He seeks to offer a safe, compassionate environment for every individual.
You could say that Dr. Conrad began his education at an early age. While growing up, Dr. Conrad always had a passion for drawing and painting. He took classes to better his intrinsic ability but during his teenage years developed a love for science. During his undergraduate years, he found that he could join the two and thus decided on the art of Plastic Surgery. Dr. Conrad completed his undergraduate studies at Texas Christian University, graduating Summa Cum Laude. He went on to complete medical school, residency and a fellowship in microsurgery at the University of Texas Southwestern Medical School in Dallas, voted The Top Plastic Surgery Residency Program by Doximity and U.S. News & World Report. He maintains his knowledge of the most up to date procedures and technologies by regularly attending specialty related continuing education programs and is licensed in both Kansas and Texas. As a Clinical Professor at University of Kansas School of Medicine- Wichita, he is now able to share his experience and wisdom with ambitious surgical residents.
Dr. Conrad combines the highest quality medical care with personal attention to helping patients achieve their aesthetic goals. At his Cosmetic & Reconstructive Surgery Center, he is able to perform many outpatient procedures. This offers patients the highest standard of care in a confidential setting with an emphasis on safety and the best possible surgical result. The facility is certified by the State of Kansas, AAAASF & Medicare and all RNs are ACLS certified as well. He is also able to perform surgery at the following facilities: Kansas Surgery and Recovery Center, Surgicare of Wichita, Kansas Medical Center and Wesley Medical Center. For more information about any of our services, please contact our Wichita cosmetic surgery office today to schedule a consultation.