Combining Cosmetic Surgeries: What You Can and Can't Do
4 Minute Read: 
When individuals plan to undergo more than one cosmetic procedure, having them performed simultaneously can save time and money. 
However, patient safety demands caution and dictates that combined surgeries must be in the same category.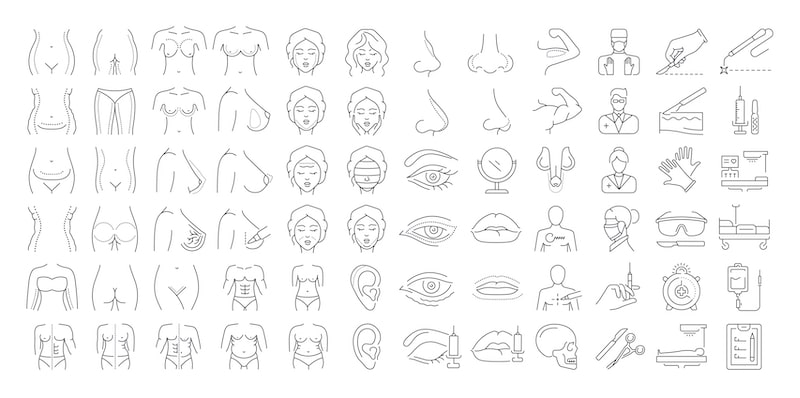 This means you can easily add a breast lift procedure to breast augmentation surgery or liposuction to a tummy tuck. You may also be able to combine a nose job with a facelift. 
What you can't do is add a tummy tuck or a breast procedure to a nose job or facelift.
*Additionally, every patient is different and the ability to safely combine procedures will be determined on a case-by-case basis during your consultation with your plastic surgeon.
Making the Most of Your
Plastic Surgery Consultation
If you want cosmetic surgery performed on more than one area of your body, explain these goals and any other aesthetic concerns you may have in detail during your consultation. 
A qualified, board-certified plastic surgeon can advise you about which procedures are safe to combine and which may need to happen at another time.
Facelift Surgery Combinations
Facelift surgery can be combined with the following procedures, which are often recommended for comprehensive rejuvenation.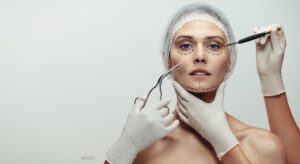 The above surgeries can also usually be combined without undergoing a facelift.
Cosmetic Surgeries on the Breasts and Body
Cosmetic body and breast surgeries are often combined, usually as follows: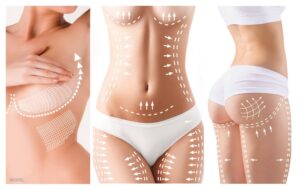 Plastic Surgery Procedures That Shouldn't Be Combined
Cosmetic surgeries performed on vastly different areas of the body are not recommended. For example, combining breast augmentation surgery with a facelift will put a heavy burden on the patient, which can lead to a difficult recovery and less-than-ideal results.
Butt lift surgery (especially the Brazilian Butt Lift or BBL) is already a combination of liposuction and butt augmentation. Because of the recovery process associated with a butt lift, most surgeons don't like to combine this procedure with another cosmetic surgery. 
For instance, you may want to think twice about combining a butt lift procedure with a breast procedure because these address different sides of your body. With a butt lift, you will be required to keep pressure off of your backside; with breast augmentation, you want to remain on your back so as to not put pressure on the breasts. 
Choosing a Board-Certified Plastic Surgeon in
Wichita, KS
It is crucial to consult with a board-certified plastic surgeon when considering any cosmetic surgery, including combination procedures. This doctor will be able to evaluate your condition(s) and advise you on the best approach to achieve your desired results.
Dr. Matthew H. Conrad is a well-respected, board-certified plastic surgeon who offers a wide range of cosmetic surgery procedures in Wichita, Kansas. He often combines cosmetic procedures to help his patients save time and money (when appropriate), and providing excellent results safely is his priority. 
Call our office today at (316) 681-2227, or use our online contact form to learn more or schedule your consultation.
Read More