"Lunch Hour" Plastic Surgery: Is It Too Good to Be True?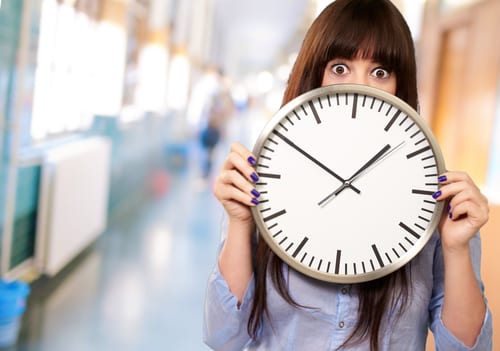 In a society where time is of the essence, consideration for having cosmetic surgery does not have to be dismissed. Many patients strive for facial rejuvenation but may not have the time off that surgical procedures demand for recovery. Fortunately, Dr. Matthew Conrad offers injectables that can have you looking great in less than an hour and get you back to your daily routine immediately afterwards. These "lunch hour" procedures will deliver great results and have you prepared for that big event with a more youthful appearance.
Rather than sitting down at a restaurant on your lunch hour, optimize your time by visiting Dr. Conrad's office. Grab a bite on the go and freshen up that facial expression at the same time. BOTOX® Cosmetic and dermal fillers will help to obtain that vivacious look without the downtime required for healing. They are non-invasive anti-aging procedures that fill in wrinkles and add volume the face.
Another quick procedure to consider is Dysport®, which is similar to BOTOX®. Both successfully reduce the appearance of lines and wrinkles with results lasting 3 to 10 months. In addition, fillers such as and Restylane-L®, Perlane-L®, JUVÉDERM® XC, PREVELLE™ Silk Dermal Filler, and RADIESSE® can also reduce the appearance of facial wrinkles, folds, and scars. These procedures typically take less than an hour, and patients are able to return to work and their normal activities the very same day. The results are immediate and last from between 6 to 12 months. Not only do these procedures provide quick results, but they are also a great alternative for those who are a little apprehensive about committing to surgery.
Although injectables are great options for those on the go, the results are only temporary. In addition, "lunch hour" procedures cannot improve sagging facial tissue or provide permanent results. To effectively treat these issues, a facelift or other facial surgical procedure will give greater and longer lasting results. A consultation with a board-certified plastic surgeon will help determine which options will best achieve the results you desire.
If you are seeking to improve your facial appearance, feel free to contact Dr. Matthew Conrad to schedule a consultation today. Dr. Matthew Conrad is board certified by The American Board of Plastic Surgery (ABPS) and offers both non-invasive and surgical procedures to meet your individual needs. To schedule your consultation, please call (316) 681-2227 or fill out our online contact form. We look forward to helping you put your best face forward in 2014!
Read More