Our Doctor's Top 10 Skin Care Products Revealed
4 Minute Read: 
Dr. Matthew Conrad is a board-certified plastic surgeon best known for providing the highest level of care for cosmetic surgery patients in Wichita, Kansas.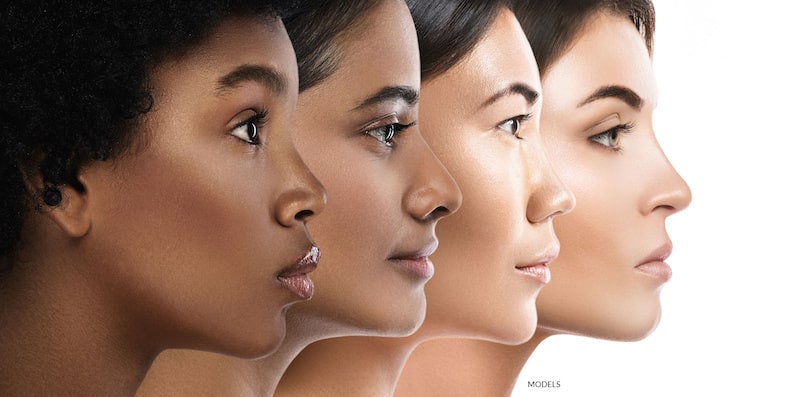 He understands that part of maintaining facial plastic surgery results is the use of daily skin care. The following medical-grade skin care formulas and consumer brands have his seal of approval for use before and after cosmetic procedures.
These products contain high-quality ingredients, effectiveness, protective qualities, and suitability for specific skin types:
1. Obagi®
Obagi® produces medical-grade products that are chock full of antioxidants and formulated to protect skin against free radicals and the damage they cause. This includes: 
Wrinkles

Fine lines

Poor skin tone

Dryness 
Delay the tell-tale signs of aging and protect your skin from harmful environmental effects with medical-grade skin care by Obagi®.
2. Skinbetter Science®
You can treat multiple skin concerns with this medical-grade skin care line, including:
Dryness 

Dullness

Wrinkles 

Fine lines 

Sun damage

Large pores

Dark circles 

Under-eye puffiness

 
Skinbetter Science® offers needle-free, InterFuse proprietary technology, allowing large molecules to penetrate the skin's protective barrier for deeper and more effective treatment than other topical formulas.
3. GlyMed Plus®
GlyMed Plus® offers pharmaceutical-grade skin care products that can significantly improve these and other skin concerns:
Common signs of aging 

Pigmentation issues 

Rosacea 

Sun damage 

Acne
GlyMed Plus® products are designed to cleanse, balance, treat, and protect skin while promoting its natural healing ability to restore a healthy and more youthful glow. 
These formulas also protect your skin from everyday pollutants and the sun's harmful ultraviolet light rays.
4. PCA SKIN®
PCA SKIN® pharmaceutical-grade products can treat almost all skin concerns for tighter, smoother, clearer, and healthier-looking skin. 
Check these numerous benefits:
Exfoliates skin

Unclogs pores 

Treat sun-damaged skin

Minimizes fine lines and wrinkles

Treats many causes of

discoloration

Calm irritation, redness, and sensitive skin conditions 

Thoroughly removes dirt, oil, and makeup

Provides nutrients that encourage the skin to heal

Protects sun damage and reduces the risk of skin cancer

Improves overall complexion to restore skin's healthy glow

Reduces the appearance of scars, including those caused by acne
Reduce the appearance of aging and blemishes with PCA SKIN®.
5. SkinCeuticals
Another of the top-rated medical-grade skin care lines is SkinCeuticals, which can address these skin issues: 
Acne

Dark circles

Bags under the eyes

Dehydrated skin

Fine lines and wrinkles    

Redness and other causes of discoloration
SkinCeuticals products are science-based and clinically proven to be effective.
6. SkinMedica®
This award-winning medical-grade skin care line is versatile enough to treat skin blemishes common among teenagers, delay skin's aging process in adults, and even reverse these signs of aging:
Loose skin

Fines lines 

Deep wrinkles

Poor skin texture
SkinMedica® offers a formula clinically proven to truly firm sagging skin. Their TNS Advanced Serum visibly improves the condition of aging skin with two weeks of daily use. 
7. Jane Iredale®
This advanced cosmetic line uses natural, high-quality ingredients and provides the following benefits for men and women:
It's safe for all skin types

– Jane Iredale® cosmetics is free of synthetic colorants, fragrances, and preservatives, all known to trigger allergies or irritate sensitive skin. 

Water and perspiration-resistant

– Don't worry about the rain with Jane Iredale® cosmetics. After being exposed to water or sweat, just gently pat your face dry and relax.

Fast and easy

– because this cosmetic line offers concealer, sunscreen, foundation, and powder all in one product, you can have your make-up finished in less than 15 minutes. 

Skin care for men

– Many men are now paying attention to the appearance of their skin, and Jane Iredale® cosmetics offer an easy remedy for men to reduce redness and other common skin problems.

Use after skin care procedures

– These mineral-based products can be applied immediately after a microdermabrasion, gentle chemical peel, and other non-surgical treatments to calm post-procedure skin. Titanium dioxide and zinc oxide can help soothe skin after certain treatments. Check with your skin care specialist first to get specific application instructions for your unique skin.
If you wear make-up, you owe it to yourself to try Jane Iredale® cosmetics.
8. TIZO3®
This advanced sun protection is mineral-based, and unlike chemical sunscreens, it is gentle even while being more effective.
TIZO3® reflects the sun's rays rather than absorbing them

It rarely causes an allergic reaction

Is the

best option for sensitive skin
TIZO3® contains Zinc Oxide and Titanium Dioxide, the two top sunscreen filters. 
9. Baby Foot®
Many of Dr. Conrad's patients ask him what they can do about the dry, hard skin on their feet. Baby Foot® exfoliates the thickest, driest skin on your foot, and those that use it for two weeks enjoy seeing the layers of dead skin come off.
10. EltaMD® Suncare
This UVA/UVB sunscreen protects your skin from the sun with broad-spectrum SPF 40 or 46 and contains ingredients to combat the aging of your skin. EltaMD® sun care hydrates and supports the healing of sun-damaged skin for a more supple complexion.
Find
Top-Quality Skin Care Products
in
Wichita, KS
Call (316) 681-2227 to reach Dr. Conrad's Wichita, Kansas office and learn more about these highly rated skin care products. You can also fill out our online contact form.
Read More