Put Your Best Face Forward This Holiday Season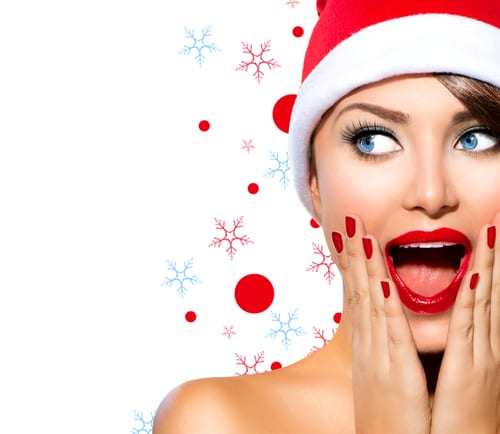 For many people, the holiday season is the best time of the year. In the past, perhaps you purchased overpriced facial rejuvenation creams but saw little, if any, improvement to fine lines and wrinkles. To ensure you look your best this season, why not undergo a simple injectable treatment with one of our FDA-approved fillers? Our Wichita practice provides many men and women with the injectables they need to put their best face forward for the holidays.
As the most popular injectable in the world, BOTOX® Cosmetic is used to reduce facial wrinkles that have been caused by years of repeated muscle contractions. The areas most often treated with Botox® include forehead wrinkles, deep creases between the eyes, and crow's feet.
We also carry soft tissue fillers to restore volume to specific areas of the face while diminishing facial wrinkles, folds, and even scars.
Fillers can immediately provide fullness to the cheeks, nasolabial area, and the lips. Of the many fillers available in cosmetic surgery, we offer Restylane®, JUVÉDERM®, Prevelle™, RADIESSE®, Sculptra® Aesthetic, and BELOTERO BALANCE®. All of these popular fillers are composed of hyaluronic acid, and since this substance is naturally found in the body, patients don't have to worry about allergic reactions occurring from treatment.
The beauty of injectable treatments is that they can be performed in less than an hour and produce results that will still be apparent long after after the holiday season is over.
With the holidays already upon us, there is no time to spare. Contact our Kansas practice today by calling (316) 681-2227 or feel free to fill out our online consultation form. Dr. Matthew Conrad is a board-certified plastic surgeon, and he is dedicated to providing you with the best face to put forward this season.
Read More